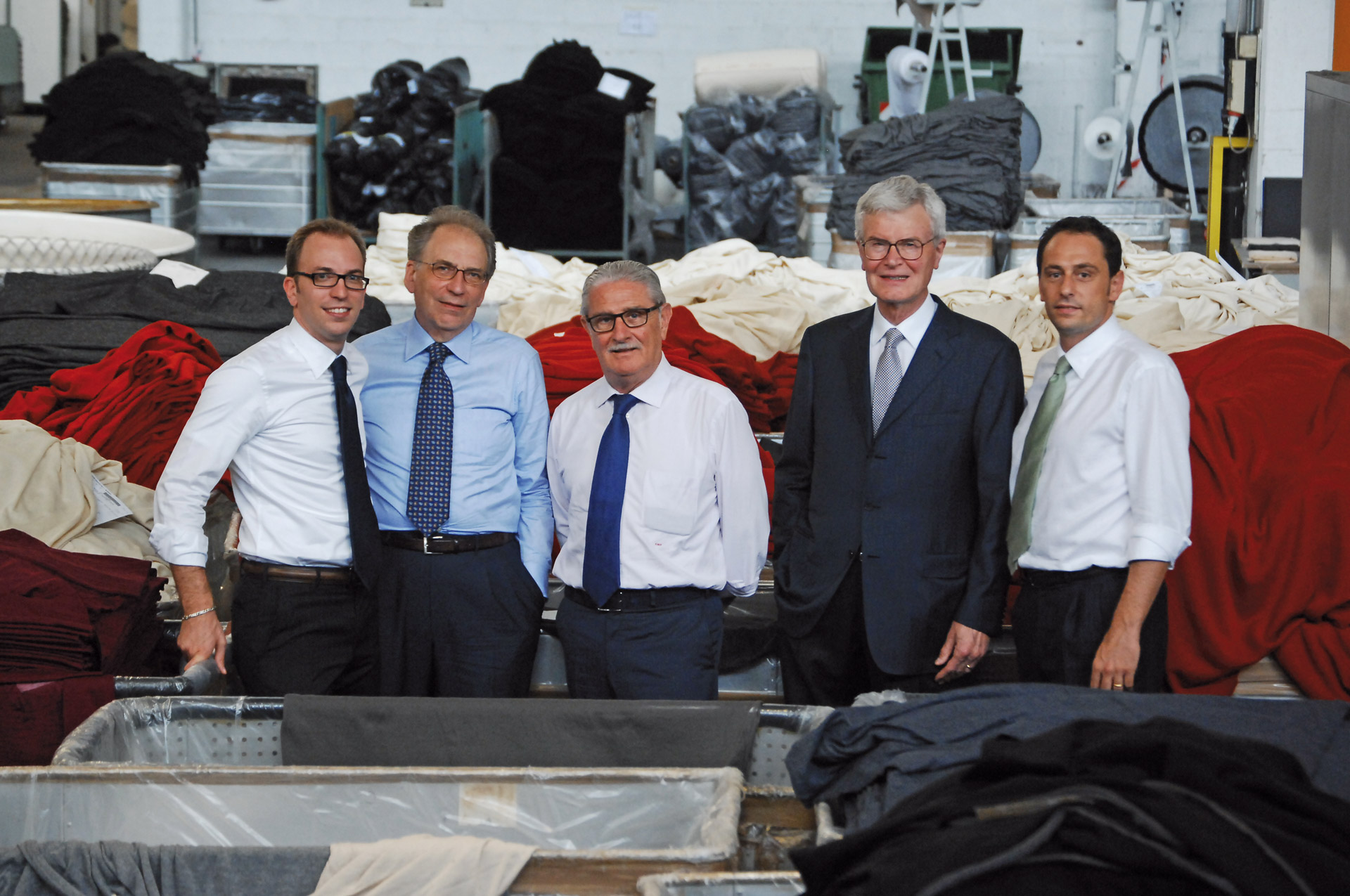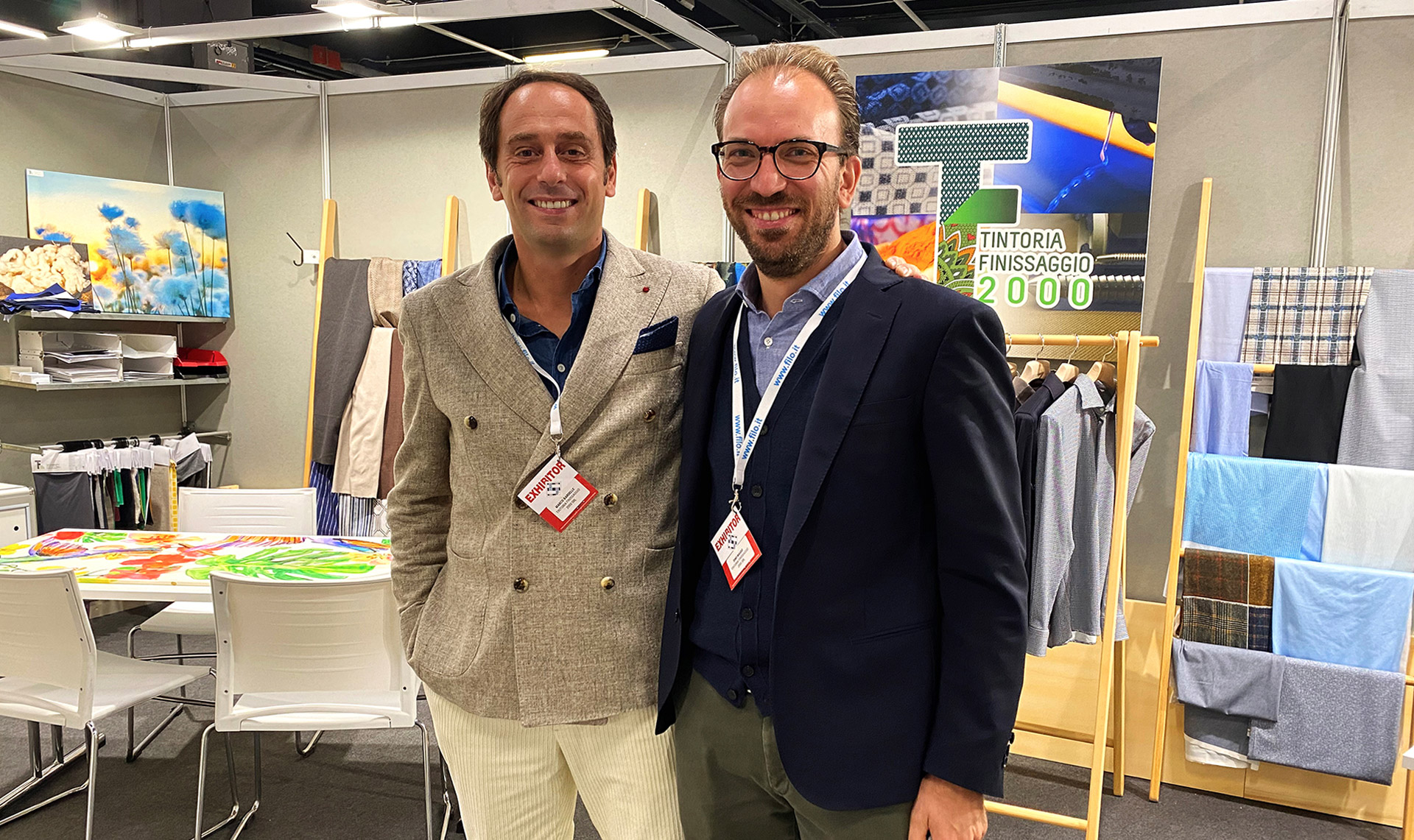 Dyeing and finishing in the Biella textiles district since 1973
Tintoria Finissaggio 2000 was established in 1973 in Masserano, as a family-run enterprise in the Biella textiles district.
The company initially focused on processing of knit fabrics for sportswear, then came to specialise in the processing, finishing and dyeing of noble fibres, particularly wool, a material for which Biella is traditionally considered an international centre of excellence.
The company has grown over the years, pursuing three main focuses: a propensity for sustainable innovation and a focus on human capital, with the aim of consolidating a qualified, proactive team offering, top-level service. The company focuses on the ability to respond rapidly to customers' requirements and offer the added value of customised production, always guaranteeing a high degree of reproducibility from one batch to another.
We are a point of reference for customers who, in their choice of fabrics and fibres, require consulting regarding the type of dye, finishing, lamination or digital printing for top-quality high-tech articles.
To ensure optimal service, we perform the entire process in-house, from assistance with design to ennobling of fabrics, combining our decades of experience with the new potential of lamination and digital printing.
Alongside specific forms of processing for wool, we offer a growing range of services for cashmere, silk, cotton and linen fibres, cellulose fibres and technical aramid blends.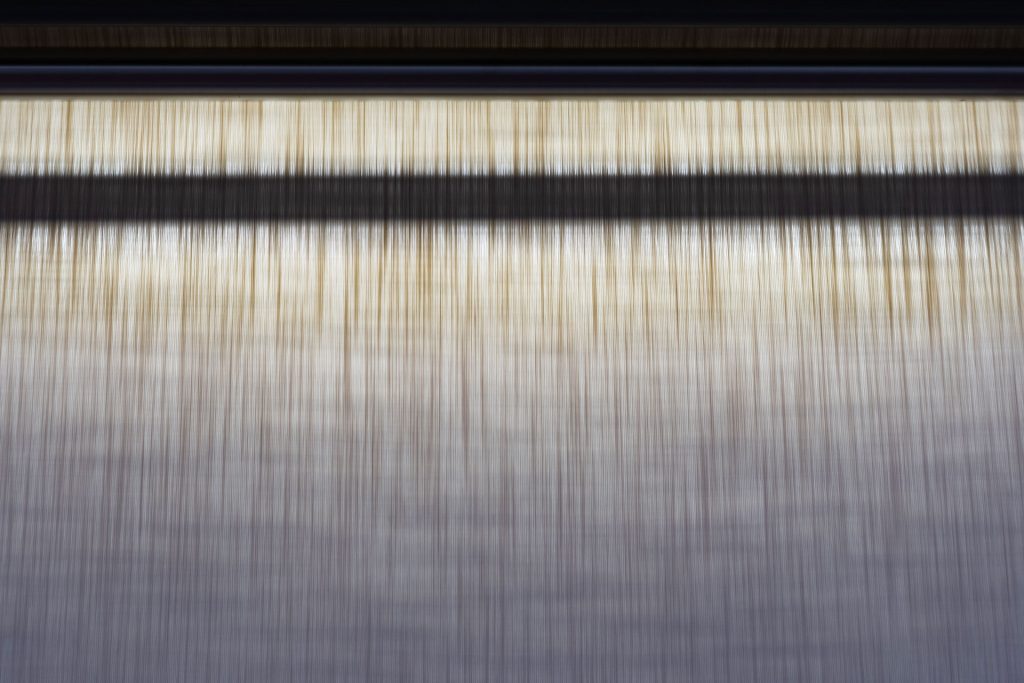 Tintoria Finissaggio 2000 today: innovation on the horizon
In 2021 the company, which employs over 100 people, was expanded with a new lamination area in pursuit of ongoing development and improvement.
Our  strengths range from implementation of a special lamination line for fabrics and membranes, set up to produce high-performance materials, to a digital fabric printing service employing the inkjet process, where Tintoria Finissaggio 2000 continues to invest in terms of technologies and professional know-how.
Along with highly customised and specialised services offered to manufacturers in both the Italian fashion industry and globally to luxury brands, we support our customers with a variety of processes specific to the automotive industry, technical applications, furnishings and the outdoors.
At the roots of our company:
the values inspiring us
"By ennobling fabrics with our passion, creativity and know-how, we ennoble human beings"

M. Bardelle, D. Masso
Our mission is an expression of  a positive change  in which we can play a leading role through our conscientious production process. A process aimed at creating beautiful, sustainable, long-lasting products that respect both the dignity of human beings and the delicate balance of nature simultaneously:  values that are also reflected in the relationships we build and constantly maintain with our team, suppliers and customers, and with the community and the environment which we belong to.
EXCELLENCE: our goal, always
Our formula for achieving excellence and offering it to our customers is based on 3 principles:
Quality: we guarantee high quality standards through a combination of method, organisational factors and know-how, continually improved in response to the evolution of the market. Our goal is to offer a customised product of superior quality as quickly as possible, in line with the demanding lead time textiles industry requires.
Innovation: innovation is an aptitude which we continue to refine as we perform our daily tasks. We think of it as the fuel of renewed inspiration and new solutions, of imagining treatments that give new functions to textiles. On the basis of creative intuition and the ability to look beyond what already exists, innovation takes place by investing in resources, personnel and technology that we nourish through our Research & Development department.
Sustainability: we see sustainable development as the only possible form of development, and we chose long ago to lead the way in ecologically sustainable textiles processing. We interpret the concept of sustainability in the broadest sense of the word: from selection of raw materials and adoption of environmentally friendly technologies to safety standards and the environmental and social sustainability of our presence in relation to the people who work with us and the community and territory to which we belong, including all its precious natural resources.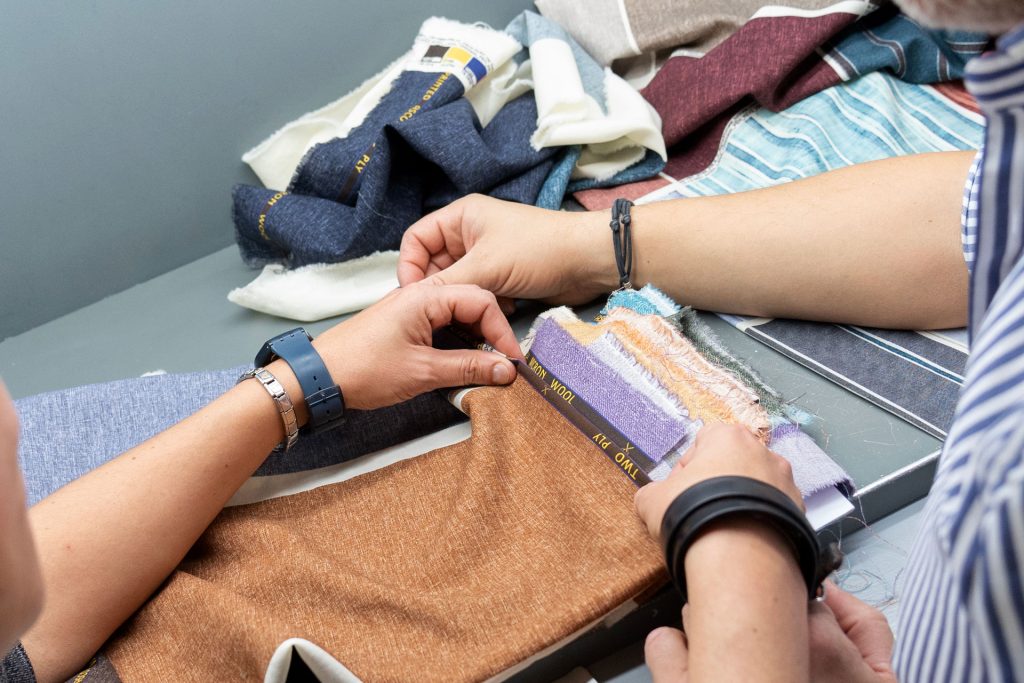 PEOPLE: people are our most valuable resource, allowing us to pursue our mission with a focus on wellness, equal opportunities, and the development of individuals and their professional skills.
We have a lot of faith in the new generations and, at the same time, we offer opportunities to people who have gained know-how and experience in our field, continue testing themselves, and are willing to pass on all their essential know-how.
We hold regular training courses covering transversal themes such as project management, time management and leadership.
CUSTOMERS: to our customers, we are more than just an ordinary supplier specialising in fabric dyeing and treatments. Throughout the supply cycle, we are committed to listening to our customers' demands and transforming them into concrete solutions and processes with objective added value. We are an all-round technical partner capable of understanding, interpreting, and offering solutions and advice about the best alternatives for achieving the desired results. We offer ongoing innovation developed in-house. We collaborate in fine-tuning customised solutions and guaranteeing prompt delivery.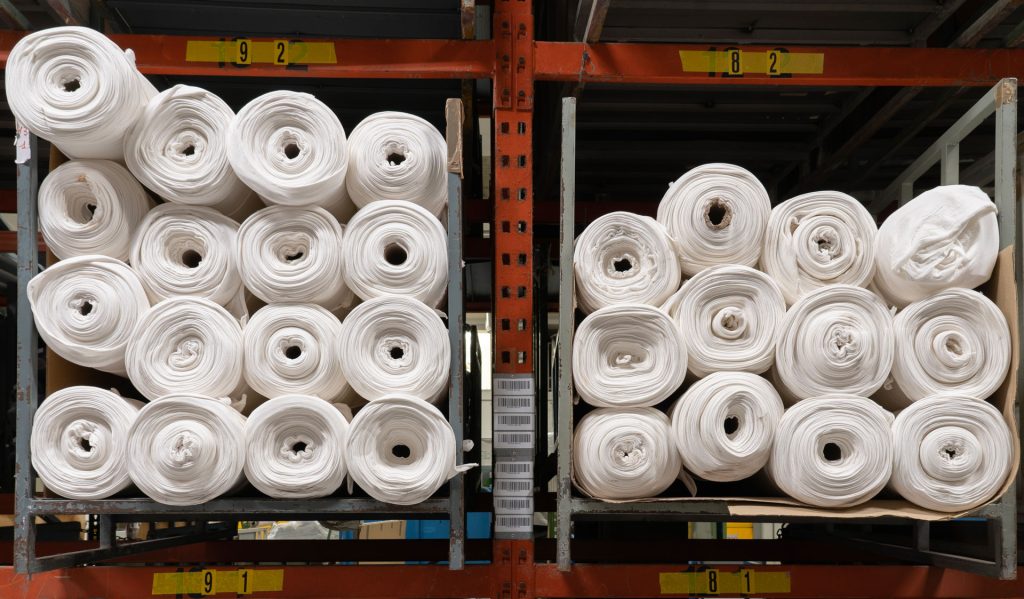 Our heritage: the Biella textile district
Being a part of the Biella textile district means much more than geography; it has profound, essential implications for our identity.
We see ourselves as depositaries of a culture of textiles and manufacturing industry that has developed in the Biella area over the centuries, a peak of excellence recognised all over the world.
The Biella area, prevalently mountainous with an abundance of rivers and streams of water with a low dry residue, has been a favourable location for a flourishing textiles industry since antiquity.
In the 19th century, the introduction of the first mechanical looms to the area by Pietro Sella ushered in the era of the great textile factories, and with them, a network of small family-run companies specialising in all the steps involved in processing of fibres and transformation into fabrics developed. The textile industry became increasingly specialised, producing fabrics for apparel and yarns for knitwear, as well as auxiliary processes such as combing, dyeing and finishing.
The "light" water of the Alps in the Biella area turned out to be an extraordinary ally for finishing processes, as it does not add weight to fibres, and gives fabrics a unique softness and smooth feel.
The textile district today
The textile district underwent profound changes in the 20th century, facing periods of crisis and addressing the challenges of globalisation, making the transition from mass production to more limited quantities of top-quality products known and appreciated all over the world. The Biella textile district is now the only district remaining in Europe to maintain the entire textile production chain, from treatment of raw fibres to finished garments. 
Companies now specialise in treatments of true excellence for the top end of the market by maintaining their heritage of technical and manual skills and aptitude for innovation, as well as by extending their know-how from traditional noble fibres to those of vegetable and man-made origin.
Transforming fibres with passion, creativity and style is what has made Biella's textile industry ideal partner for the Italian fashion industry and international luxury brands.