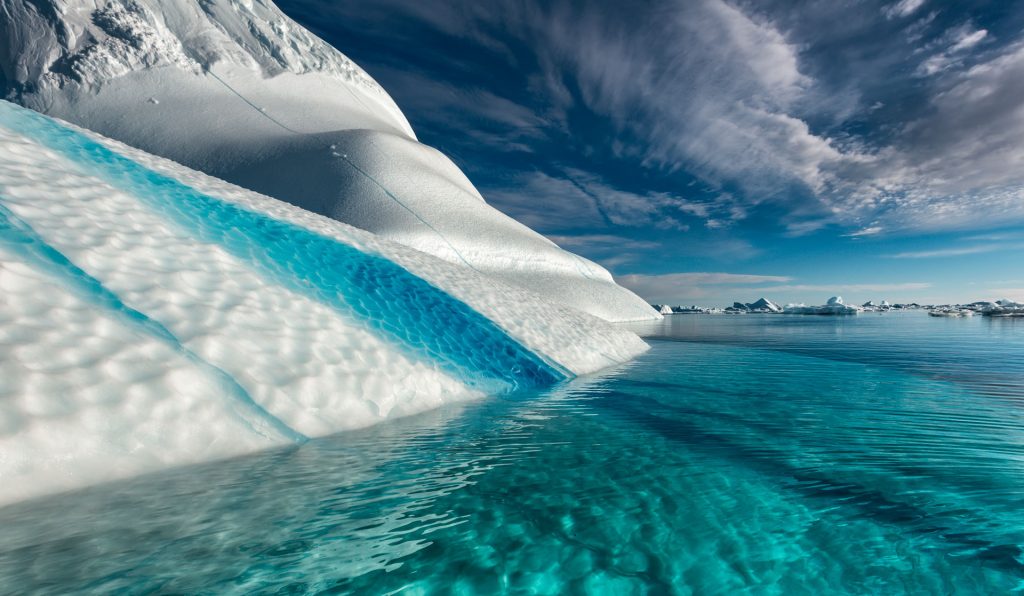 We embrace a new model of development and responsibility
We're convinced that companies today cannot limit themselves to pursuing their own economic and productive development, because an enterprise is a living organism that interacts with the territory and people around it on a number of levels, from local to global.
Tintoria 2000 identifies with the ideal of sustainable development in all its meanings: satisfying the needs of the generation of today without compromising the opportunities for the generations of tomorrow.
We are working in an extremely energy-consuming industry which uses large quantities of precious resources such as water, which we give back to the land through an advanced water treatment process. This is why we welcome the challenges of sustainability with great enthusiasm, wishing to stand out for our increasingly virtuous, innovative business model.
Inspired by and aligned with the UN plan of action specifying 17 Sustainable Development Goals or "SDG's", we are committed to contribute to the generation of positive change world-wide, by embracing truthful environmental and social responsibility.
Technological evolution and enhancement of the environment
Our rigorous environmental policies are based on respect for land we work on, for natural resources, for the people who work with us and for the people who wear the fabrics we make in our work.
We have always pioneered promotion of sustainable fabrics, on the cutting edge in areas such as reduction of production scrap, energy savings and the choice of ethical materials with a low environmental impact which are healthful and safe in contact with the skin. Our rigorous policies for management, treatment and disposal of water, steam and additives and our environmental certifications make us the ideal partner for the increasingly numerous brands that offer sustainable products with a certified supply chain.
We invest in resources, promote research and allow room for new production technologies to ensure that our company stays on the cutting edge of sustainability, as we believe this is the only way to produce safe textiles in a sustainable, forward-looking industry.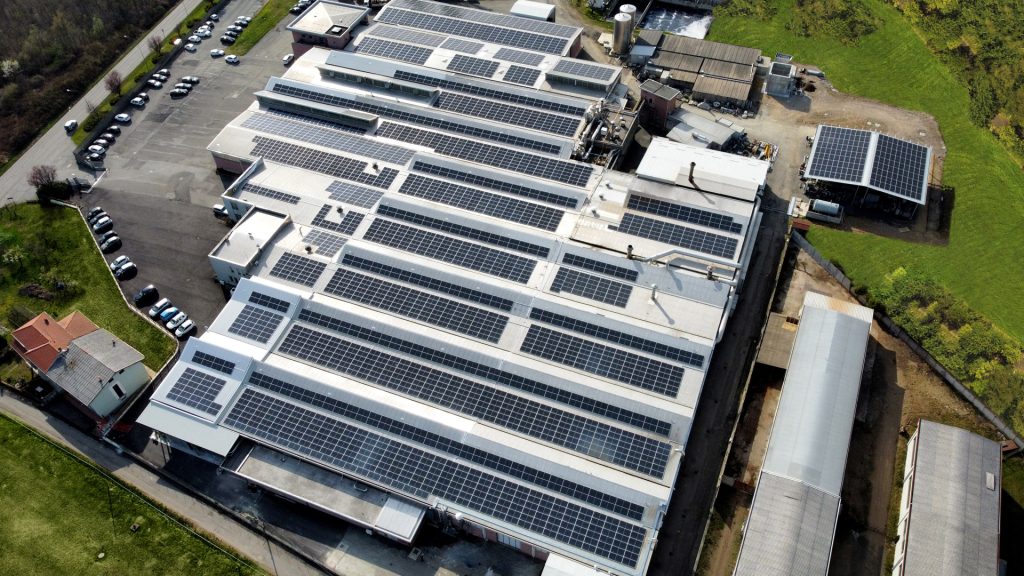 Our technologies for reducing the impact of our production
In our production plant in Masserano (Biella), we employ a UFT membrane water treatment plant using ozone technology, allowing us to:
Reuse up to 20% of the treated water in our dyeing plant
Release crystal-clear water containing no pollutants into the environment
Release zero microplastics into the environment: an increasingly important aspect for fighting global water pollution
In September 2020 we inaugurated a photovoltaic installation with a power of 1100 kw to provide half of the electricity we need, and we plan to expand it in the future.
We have developed in-house procedures allowing us to conscientiously reuse hot water from industrial processes, reducing the amount of energy required to reheat water.
Our production processes comply with the ZDHC roadmap to zero supported by implementation of the 4sustainability® Chemical Management  protocol.
Our innovation and improvement of our production is always supported by certification of our quality, products and processes.
For more than a decade we have been certified under ISO 9001. The development of our QUALITY MANAGEMENT SYSTEM has become an essential factor for our sustainable company management system.
We have been awarded of the most relevant environmental certifications:

We are compliant with ZDHC Roadmap to zero and its MRLS (Manufacturing Restricted Substances List) thanks to implementation of the 4sustainability® Chemical Management Protocol, according to which we have been evaluated at the Excellence Level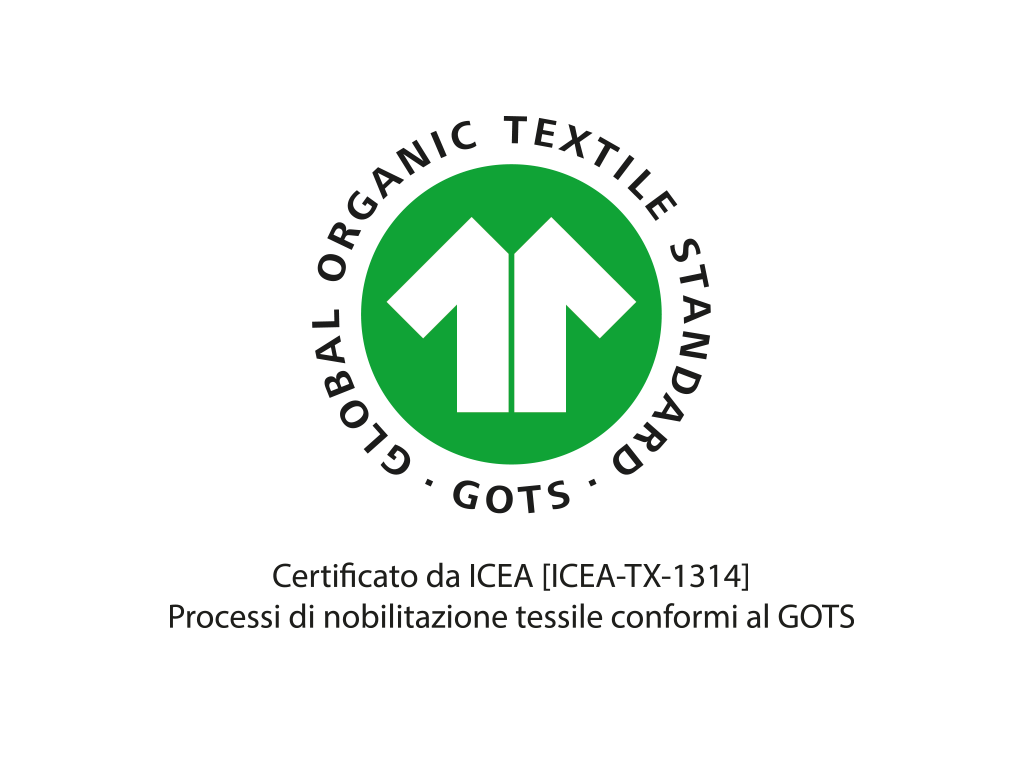 GOTS (Global Organic Textile Standard) for pretreatment, purging, bleaching, mercerising, dyeing, digital printing, streaming and finishing of certified cottons and wools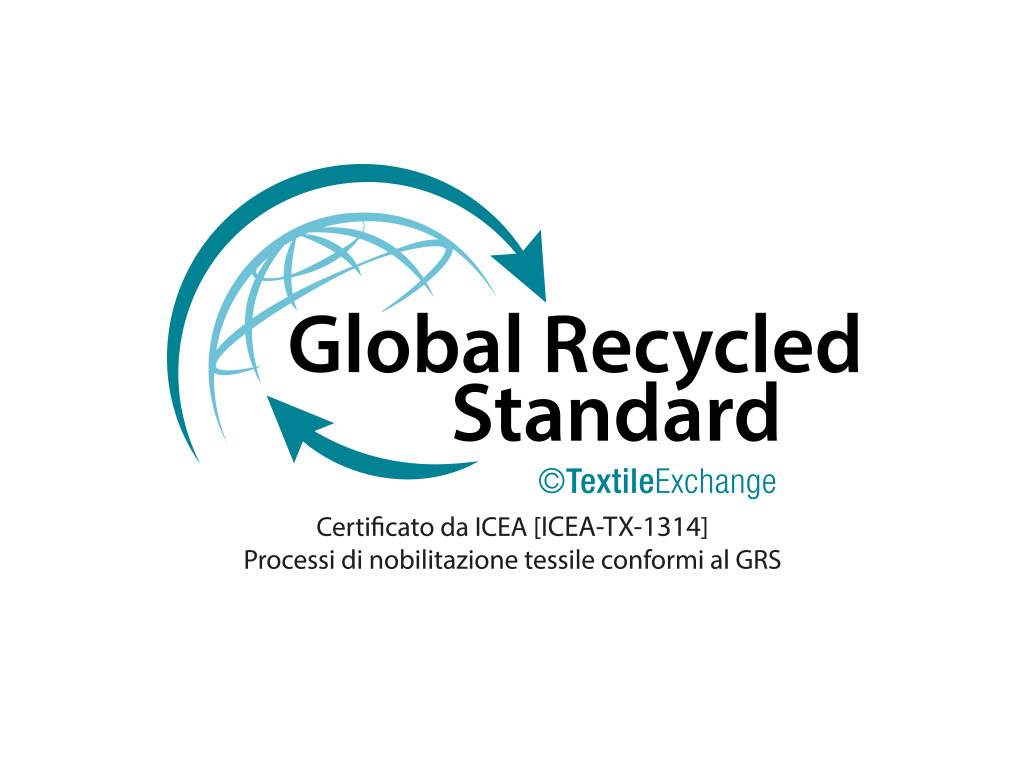 GRS (Global Recycle Standard), the most important international standard for pretreatment, purging, bleaching, mercerising, dyeing, digital printing, finishing and lamination with certified and recycled materials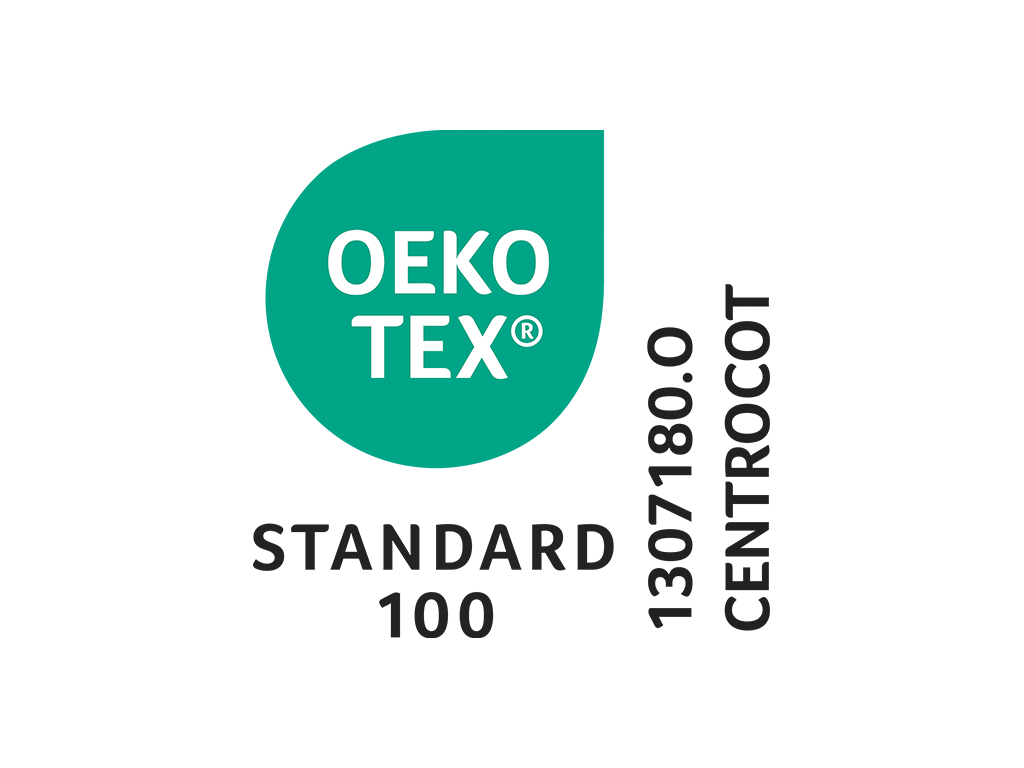 STANDARD 100 by OEKO-TEX® Class II Appendix 4 for dyeing of cotton, linen, viscose, cupro, modal and elastane and finishing of all fibres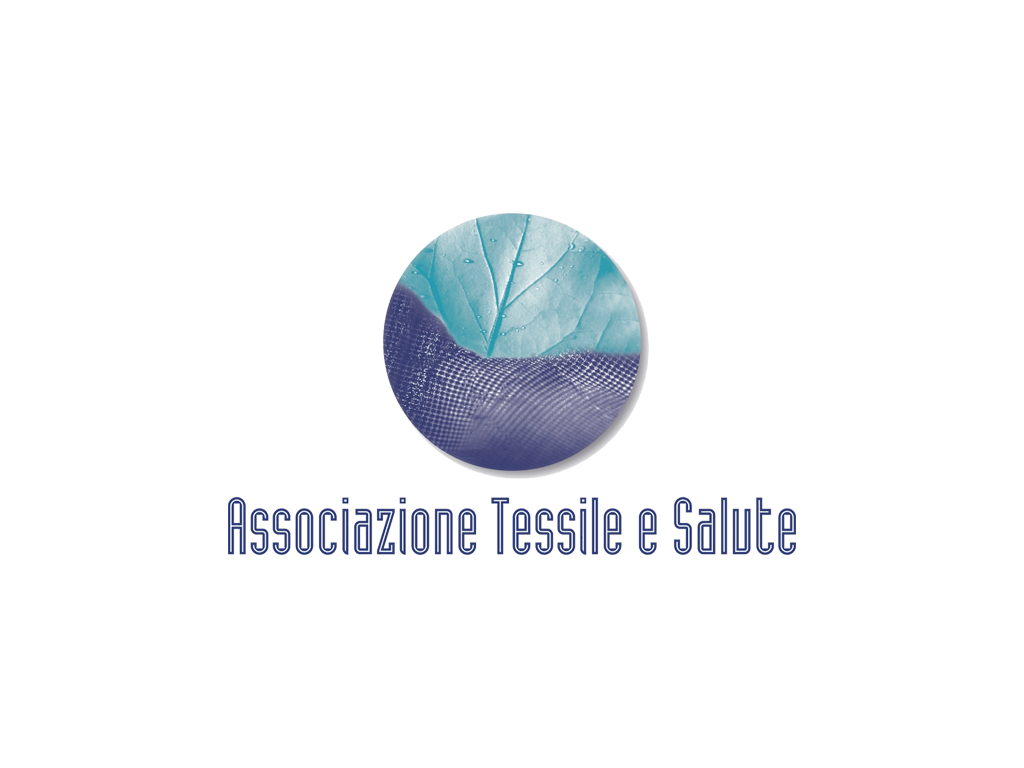 TESSILE e SALUTE CERTIFICATION, monitoring compliance with the requirements of Italy's CNMI Tessile e Salute Guidelines, aimed at guaranteeing the eco-toxicological safety and traceability of textile products.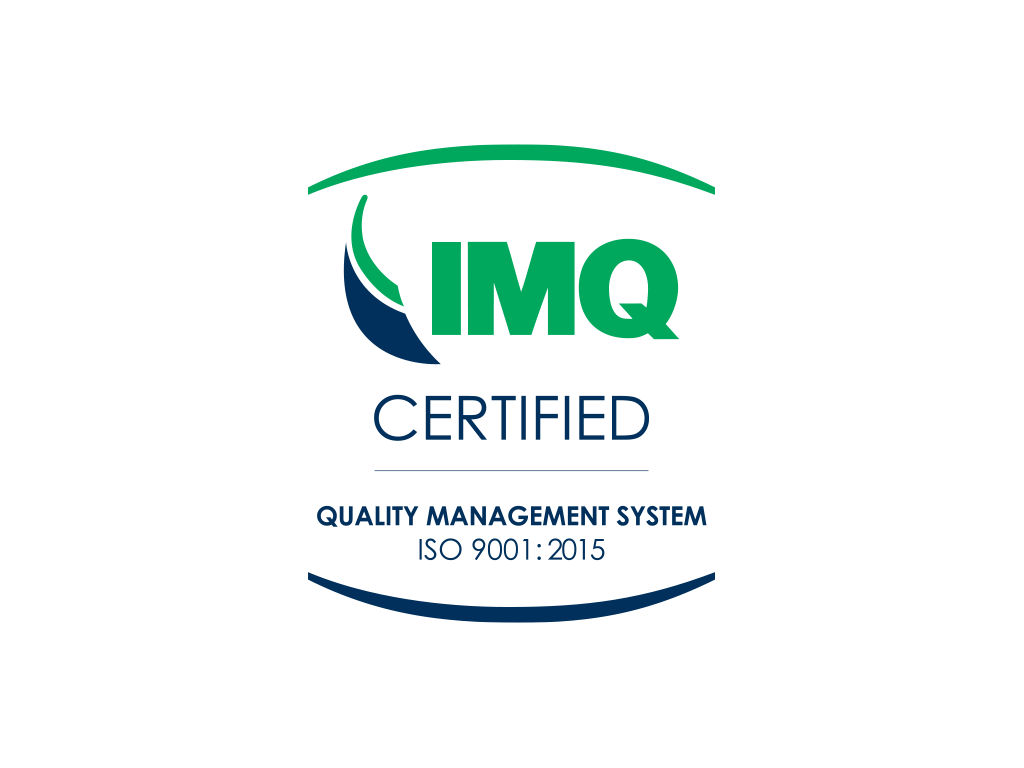 CSQ ISO 9001
We have possessed ISO 9001 certification for our QUALITY MANAGEMENT SYSTEM, an essential pillar for supplying products that meet our customers' requirements, for more than a decade
Environmental labelling of packaging
Under Legislative Decree no. 116 of 3 September 2020 implementing EU Directive 2018/851 on wastes and EU Directive 2018/852 concerning packaging and packaging wastes, producers must indicate the nature of the packaging materials used on all packages (primary, secondary and tertiary), for the purposes of identification and classification of packaging on the basis of Commission decision 97/129/EC.
Ministerial Decree no. 360 of 28 September 2022, published on 21 November 2022, adopts the environmental labelling guidelines for correct compliance with labelling obligations by the parties responsible.
In compliance with the principles of free circulation of goods, the guidelines emphasise the possibility of using digital channels, which may completely replace or integrate the obligatory information reported directly on the package.
For greater simplification, packages are grouped into homogeneous categories and described with an image or a general description, accompanied by the corresponding material code (on the basis of decision 97/129/EC).