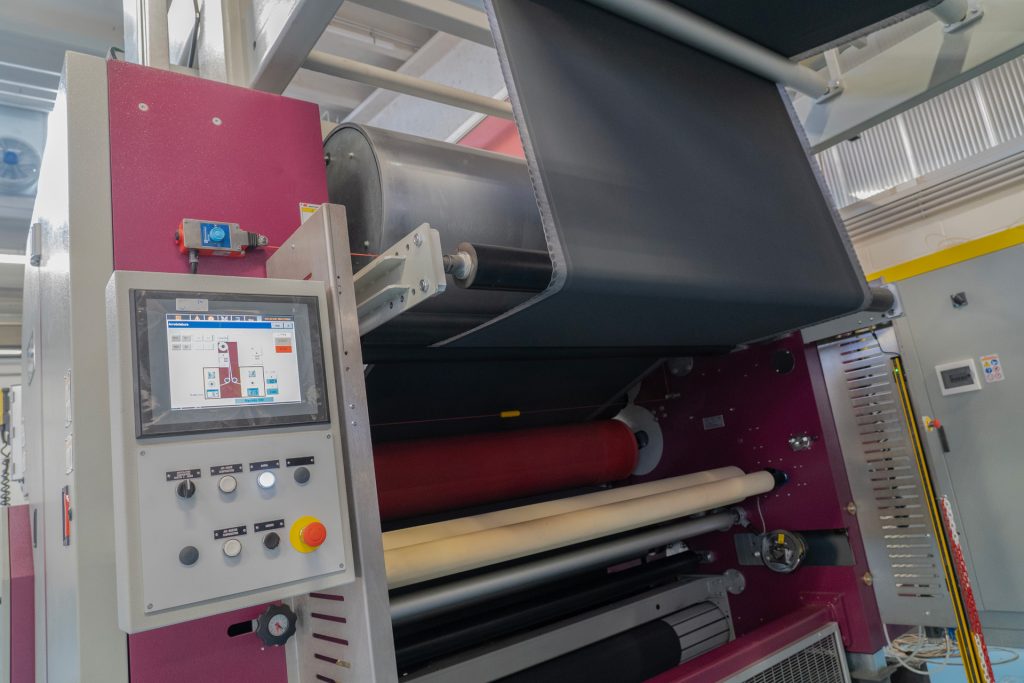 Our fabric lamination experience and technologies
Lamination is a process that permanently combines two fabrics made of different materials. Lamination of two materials permits the development of specific applications aimed at both exploring the refined aesthetic effects requested by the fashion industry and responding to specific technical requirements.
PUR Hotmelt technology allows us to produce articles that were unthinkable only a few years ago, including both reversible fabrics and lamination of waterproof or breathable technical membranes while preserving the fabric's original .
This particularly versatile process allows our customers to be provided with innovative variations responding to the creativity of their style offices.
We have also developed a particular process of applying membranes to fabrics that allow them to breathe in proportion to the outdoor temperature. The membrane permits greater breathability when it is necessary to expel warmth and moisture, in a reaction referred to as the "adaptative effect".
Lining with membranes maintains the soft feel of the original fabric to which the membrane is applied, making it ideal for lamination of prestigious wool, cashmere and silk fabrics.
Our membranes, your second skin
Our company is a point of reference in the lamination of fabrics with specific membranes for applications in a variety of sectors: